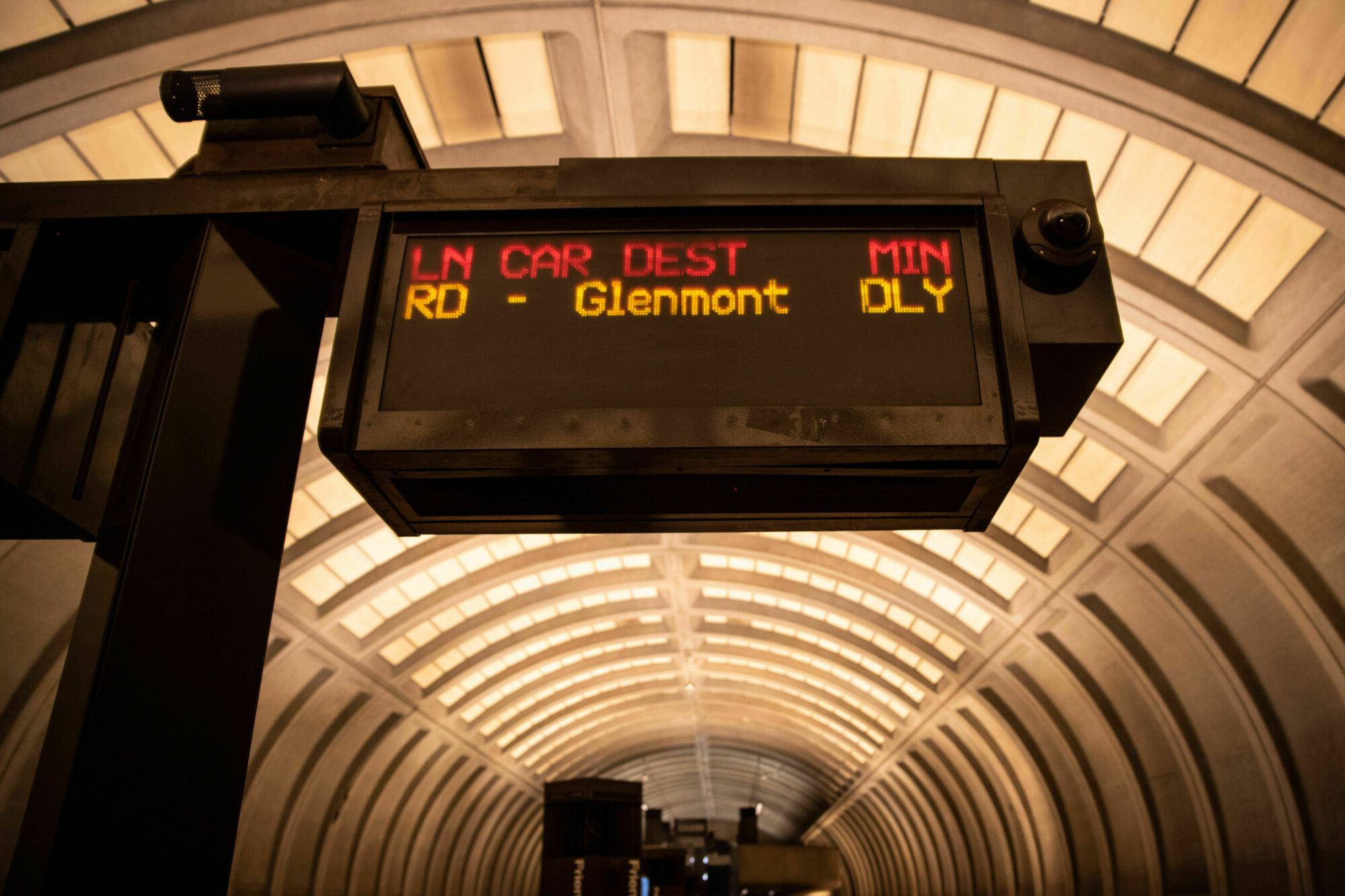 Metrorail announced Monday that it is cutting service at least until Sunday, Oct. 24, after pulling more than half of its rail fleet out of service as it continues to investigate last week's Blue Line derailment. It urged commuters to consider Metrobus and other transportation alternatives.
Metro said that its 7000 series — constituting roughly 60% of the rapid transit system's rail car fleet — would be out of commission during the investigation.
Beginning Tuesday, it said trains will operate every 15 minutes on the Red Line and will continue to operate every 30 minutes on all other lines. Silver Line trains will run between the Wiehle-Reston East and Federal Center SW stations only.
"Safety remains Metro's number one priority," Metro General Manager Paul J. Wiedefeld said in a news release. "We apologize for the reduced service, and ask for our customers' continued patience and support as we work to get Metro back to normal operations."
Metro said it is also working to address concerns about crowded trains and platforms during the pandemic.
---
---
Headed into downtown D.C. on the Red Line, WTOP's Luke Lukert spoke with frustrated residents unaware of the delay.
"I have to get home to wake my son up for school, so it's going to involve me trying to rush home,"  said D.C. resident Terence Ford after finishing a nightshift in Tenleytown. "If it's a half-hour wait, it's going to be a wait. They're never on time. Ever."
"I was supposed to be somewhere, I'm going to be late," another commuter said. "I usually get some sort of an email, but I didn't see anything regarding this morning."
The Washington Metrorail Safety Commission ordered the 7000-series held after inspectors found that an axle on a car derailed Tuesday near Arlington Cemetery was "out of compliance" with specifications, and determined other cars of the same model also had the defect.
Investigators with the National Transit Safety Board are working alongside Metro and the safety commission's own teams to shed light on the incident, which left around 200 passengers stranded in a dark tunnel between Rosslyn and Arlington Cemetery stations. Fire crews escorted riders in groups of 25 over the 1,800-foot walk to the nearest platform.
WMSC told Metro to come up with a plan for the detection and prevention of wheel gauge anomalies in the 7000-series before bringing them back. Metro's 7000-series cars, the newest in its fleet, have been in service since 2015 and were assembled in the U.S. by the Kobe, Japan-based Kawasaki Rail Car Company.
WTOP's Luke Lukert reporting from throughout the Red Line in Northwest D.C.